The Importance of Having Professional Support for Your Small Business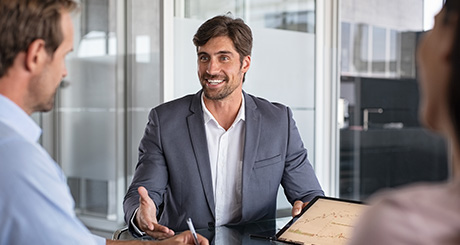 As a small business owner, you're an expert in your craft. Maybe your passion for gourmet food made you want to open a fine-dining restaurant, or your experience as an electrician allowed you to start your own firm. Whatever it was that drove you to start your small business, it probably wasn't one the various fields that help keep small business's afloat – things like accounting, marketing or financial planning. Even if your small business is an accounting firm, let's say, you'll still want to learn about the importance of building a roster of professionals you can lean on as a small business owner.
For this article, we're going to focus on covering the four bases we see small business owners struggle with the most:
Bookkeeping
Financial planning
Taxes
Accounting
Keep in mind there are other fields we will not cover in this article like law, human resources, marketing, and others that also play vital roles in helping small businesses succeed.
Note how each of the four fields discussed below rely on each other for a job well done.
Bookkeeping
Bookkeeping is the study of recording and organizing the revenues and expenses of a business. It is imperative your business has solid bookkeeping for tax reasons, financial planning, and general organization.
Imagine a situation where your business's bookkeeping is unsatisfactory and the IRS audits your firm. Without an organized list of expenses and associated receipts, you could be in hot water. By using a professional bookkeeper, you can be confident your business is ready for audits, as well as just a standard tax return filing.
There are less dire reasons to partner with a professional bookkeeper. By keeping a "tidy book", you can better analyze and plan your business's expenses and revenues. The next three professionals we discuss in this article will thank you for having organized financial records!
Financial Planning
Solid financial planning is key to the growth of any small business. Financial planning not only helps businesses set benchmarks necessary for continued growth, it also mitigates risks.
While you should familiarize yourself with some basics of financial planning for your small business, like business forecasting, you will still want to work with a professional financial planner since this field is so key to the success of your business.
Taxes
As we all know, filing taxes is not fun. The process is often extremely complicated, time-consuming, and absolutely stressful. In order to make the process easier on you as a business owner, as well as to minimize the amount of taxes payable and to ensure your business is compliant, we advise you to work with a tax advisor.
A good tax advisor may sometimes "pay for themselves" since they can often save your business by finding ways to minimize the amount your business needs to pay the government while remaining compliant. Beyond the money savings your business may maintain, working with a tax advisor is also necessary for risk mitigation reasons as well. Unless you enjoy dealing with IRS, work with a tax advisor to make sure your filings are accurate and compliant. Otherwise, you could be exposing yourself to unnecessary risks.
Accounting
Partnering with a professional accountant will help your business in multiple ways, especially in financial organization, analysis, and regulatory compliance.
Professional accountants will be able to give you much more in-depth analysis via the financial reports they can compile for your business, such as Cash Flow Statements. While you may be able to handle some basic accounting for your business, you'll still need a professional accountant in order to glean key financial information.
Key Takeaways
Small business owners have a lot on their plates. You shouldn't have to feel like you need to juggle bookkeeping, audits, accounting, and everything else all on your own.
You may be able to find a firm that handles several of the fields discussed. For example, some accountants may be able to help you with bookkeeping; some tax advisors may also have accountants or CPAs on staff.
No matter what professionals you decide to partner with on behalf of your small business, you'll need a community bank in your corner that actually understands your business. That bank is International City Bank. Have one of your bankers call you for free.
<< View all posts