3 Financial Tips for Small Businesses Going into 2021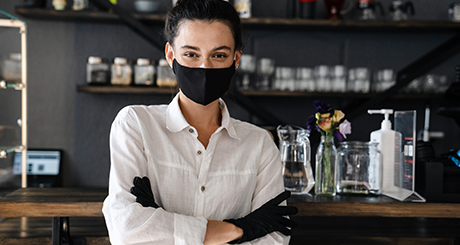 Here are 3 financial tips for small businesses to maximize growth in 2021. 2020 was a challenging year for pretty much everyone. Small business owners had to adapt to new economic pressures and changes. While we're not completely out of the woods in 2021, things are certainly looking much better. At International City Bank, we remain confident the new year will bring a healthier nation and a better economy. These financial tips for small business are designed to set your business up for success in the new year.
Create a Small Business Budget Forecast: Creating a budget for your small business is a necessity. As 2020 displayed, the economic environment can change in the blink of an eye. By creating a budget for your small business, you will be confident that your business can roll with the punches or maximize the opportunities. We have written a couple of detailed articles on how your small business can build a budget, but here are the basics: compile all expenses your business incurred in 2020. Then compile all revenues your business generated in 2020. Use this information to understand how much profit your business is making at a given time period. Did you experience a boom in the summer or a drought in the fall? Once finished, use 2020's financial data to build your 2021 budget. Make sure to add a savings bucket to your 2021 budget, which brings us to Tip 2…
Create a Contingency Plan: As mentioned, we're confident 2021 will be a year of considerable growth but as businesspeople, we must be prepared for every scenario. For that reason, you need to create a contingency plan for your business. Try to come up with several scenarios that are "non-impossibilities". These can be drastic 'acts of God' or mundane annoyances. Maybe your list looks like this:

The COVID-19 crisis somehow gets worse, stricter lockdowns are implemented
A financial crash takes place
Your primary supplier goes bankrupt
An earthquake damages your business's building
Customer demand suddenly drops
While it's no fun thinking about the bad things that could happen to your business, you must in order to plan out responses ahead of time. Think about how long your business could stay open strictly using its survival savings fund. Three months? Great! Three days? Then it's time to get serious about growing your business's savings.
Work with a Community Bank: You'll need a Community Bank in your business' corner to build a customized financial plan tailored uniquely for your business. By working with a Community Bank, your business will reap the benefits of working directly with bankers (not customer service reps) with a much higher degree of experience. At International City Bank, we only hire bankers who have been in the industry for years. Therefore, our Banking Staff's experience is unparalleled. Learn why International City Bank is the best bank for Small Businesses, have one of our bankers call you.
<< View all posts