International City Bank is Still Here to Serve You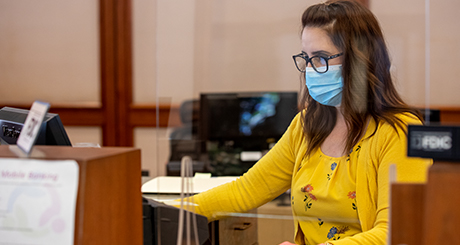 Though new COVID-19 restrictions have been implemented in California, International City Bank remains open and ready to serve its customers. As an essential service, International City Bank may continue operating from its location at 249 E Ocean Blvd, Long Beach, CA 90802. Since the beginning of the pandemic, International City Bank has monitored capacity by allowing 2 clients in at a time for the teller line. Other clients can come into our Board of Directors room or other large area we have in the Bank. Therefore, for International City Bank's entire facility, we have maintained an occupancy level that is well under the newer, stricter California COVID-19 guidelines.
Along with our continued occupancy precautions, International City Bank's constant surface cleaning, ubiquitous mask wearing, and other measures culminate in the Bank's top-notch COVID-19 risk mitigation strategy.
<< View all posts